This page is meant to a be a library of of useful or curious Internet resourses.
We are supposed to form this list of useful links together.
Everyone is invited to make a contribution!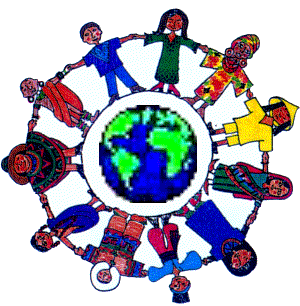 ATTENTION! Each link you add should be followed by a brief annotation.
Grammar resourses:
The following sites may be useful in providing additional grammar review and practive based on the content being studied.
Study Zone — choose a topic to learn and practice common grammar points.
English Grammar Quizzes — a wide variety of quizzes from «easy» to «advanced» level
Guide to Grammar and Writing-contains definitions, quizzes, and online resources for writing
The Tongue Untied-a guide to parts of speech, punctuation, and style
LEARNING A LANGUAGE
David Crystal — Should English be taught as a 'global' language?
Is learning English getting easier? Find out what's new
Does punctuation matter?
Why is punctuation important? Neil and Alice discuss rhetoric, commas and full stops.
Shakespeare in plain English
Should the difficult language of Shakespeare be 'translated' into plain English?
Is English changing?
Will we still be speaking in an English we recognise in a thousand years' time? Alice and Neil make some educated guesses!
42 languages
The London school where students speak 42 different languages
Why do gibbons sing duets?
Why do gibbons sing duets and what has this got to do with the evolution of the human language?
COMMUNICATION
My Struggle with American Small Talk
Doublespeak dominates our language
5 Russian words that don't exist in English but should
Russian Stereotypes
http://www.56thparallel.com/russian-stereotypes/
Иностранцы о русских странностях
http://surfingbird.ru/surf/inostrantsy-chestno-otvetili-chto-porazilo-ih-v—5aZS5d3A4?utm_source=newsletter&utm_medium=email&utm_content=digest&utm_campaign=digest_newsletter_2017-12-08&_auth=jeoXD6ldOH085h-EAvQu-g$6aa3f92e67639e0bf95a9bef5b7d3b119244d619#.Wixhm61eOBs
Are you big on small talk?
Going to a party where you don't know anyone? Listen to Rob and Neil's advice and learn some related vocabulary
The treatments that help people stay mentally healthy
Can we trust our first impressions?
SHOPPING
Mr Bean Shopping
https://www.youtube.com/watch?v=D0je15bOPIE
Are the days of paying by cash for a latte or a newspaper nearly gone? Alice and Neil discuss Neil's fondness for loose change…
Do you dress formally or casually? Do you choose trendy items or old comfortable ones? Rob and Will talk about the meaning of clothes.
Why do we throw away so much technology?
FOOD
Food banks provide food to people in the UK who can't afford to buy their own. Rob and Finn discuss this how they work and how they help many of the country's poorest
Tea comes in different forms – milky, sweet or spicy. Alice and Neil discuss how this Asian leaf conquered the world.
A history of Britain through food – with cook and food historian Dr Annie Gray.1-dot
ELLLO Listening — Jingwei talks about six delicious dishes people should try when they go to Singapore.
Are we afraid of food?
Are food allergies on the increase and if so, why? Neil and Alice talk about the growing fear of food and teach new words.
Food and mood
http://www.bbc.co.uk/learningenglish/english/features/6-minute-english/ep-170406
What your lunch says about you
http://www.bbc.co.uk/learningenglish/english/features/6-minute-english/ep-170316
COMPUTERS
We use computers for everything nowadays. Are we forgetting our own abilities — and losing our talent? Listen to Rob and Neil's discussion, and learn some related vocabulary
Is a game just a game?
The dangers of computer games. How good are they for our health?
ECOLOGY
Is eating meat killing our planet?
Why is eating meat bad news?
Human microchips
An electronic device under your skin?! Workers in Sweden take part in experiment which allows them to get in and out of their office without a key, ID or password. Listen to Neil and Harry's chat and learn some related vocabulary.
STUDYING
Is student life all good?
Alice and Neil discuss the psychological pressures of going to university. They also teach some related vocabulary.
HEALTH AND ILNESS
Is This Edible Blob The New Water Bottle?
https://www.youtube.com/watch?v=cYnZtAg5Jss